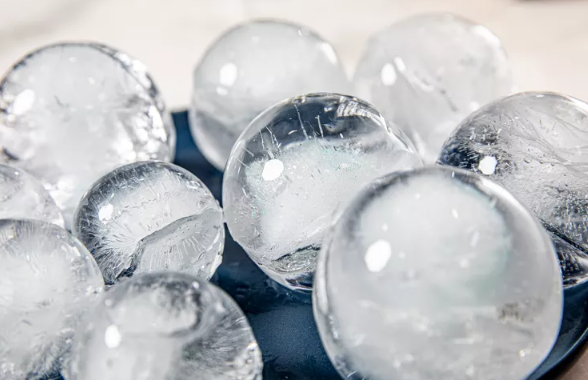 Modern manufacturing has brought about numerous fascinating pieces of refrigeration technology, with key players showcasing a fine blend of ingenuity and expertise in industrial ice machine production. Enhanced prodigious freezing, increased power efficiency, overall durability, and long-lasting designs have ascended these manufacturers to the echelons of global supremacy. This article is a meticulous appraisal of the top 5 industrial ice machine manufacturers in the world.
Koller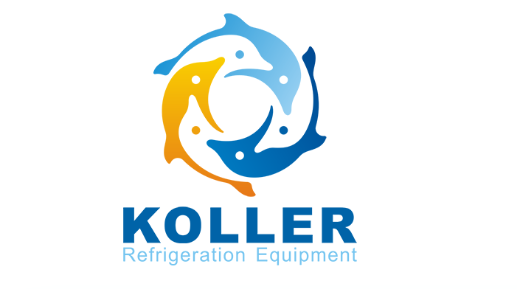 Year of Foundation: 2004
Location: Guangzhou, China
Best Known Products: Flake Ice Machine, Cube Ice Machine, Block Ice Machine
Koller, a stalwart corporation stationed in the heart of Guangzhou, China, was established in 2004. The company's vision is clear, emphasizing the development of high-efficiency, energy-saving, and environmentally-friendly refrigeration equipment. As an ice machine and cold room manufacturer with over 18 years of experience, Koller specializes in the invention, solution and production of ice machines.
The company's forte is the manufacturing of flake ice machines, cube ice machines, and block ice machines, each delivering rugged consistency and exceptional functionality. Koller machines echo the tenets of endurance, efficiency, and performance, making them indispensable elements in beverage, hospitality, and health industries. Koller not only serves the domestic market but has a broad global market, exporting its products to over 150 countries across the Americas, Europe, the Middle East, Africa, and Southeast Asia.
Manitowoc Ice

Year of Foundation: 1964
Location: Wisconsin, USA
Best Known Products: NEO Undercounter Ice Machines, Indigo NXT Series Ice Machines
Emerging from the heartland of Wisconsin, USA, in 1964, Manitowoc Ice has written an illustrious tale of perseverance and innovation. Putting a paramount emphasis on quality and technology, Manitowoc brings forward path-breaking equipment like their NEO Undercounter Ice Machines, designed for heavy-duty operation and optimal efficiency, and Indigo NXT Series Ice Machines, defined by advanced diagnostics and outstanding ice production capabilities. Known for the avant-garde methodologies, Manitowoc has stamped its indomitable presence in the realm of commercial refrigeration and ice machine technology.
Its products are used in various applications such as restaurants, hotels, hospitals, convenience stores, and other establishments. Manitowoc Ice is committed to creating reliable, energy-efficient machines that produce different ice forms, including gourmet, cube, flake, nugget, and crushed ice. Its pursuit of excellence and dedication to customer needs have made the Manitowoc Ice brand synonymous with high quality, high capacity, and energy-saving ice-making solutions.
Ice-O-Matic

Year of Foundation: 1952
Location: Denver, USA
Best Known Products: ICE Series Modular Cube Ice Machines, Pearl Ice Machines
Denver's Ice-O-Matic, founded in 1952, has orchestrated an illustrious symphony of technological advancements in industrial ice machine production. Ice-O-Matic is celebrated for trailblazing equipment including, ICE Series Modular Cube Ice Makers, renowned for producing dense, crystal clear ice cubes, and the Pearl Ice Machines, characterized by their unique, soft, chewable pearl-shaped ice cubes. Marrying robustness with finesse, Ice-O-Matic represents the epitome of American engineering, designing commercial ice machines that stand the test of time while delivering a superlative performance.
Their commercial ice machines are used in a variety of industries such as hospitality, restaurants, healthcare and more, where there is a need for safe, reliable, and efficient ice production. The company is known for innovation, product quality and reliability, and providing exemplary customer service.
Scotsman Ice Systems

Year of Foundation: 1950
Location: Vernon Hills, USA
Best Known Products: Prodigy Plus Ice Machines, Meridian Ice and Water Dispensers
Established in Vernon Hills, USA, in 1950, Scotsman Ice Systems has been pioneering the industrial ice machine remanufacturing industry. Their cutting-edge refrigeration technology is showcased in products like the Prodigy Plus Ice Machines and Meridian Ice and Water Dispensers, which equipped with smart technologies for peak performance and energy conservation, have ushered in a new era in ice machine technology.
The Scotsman products, widely used in various sectors from hospitality and healthcare to industry, set the benchmark for efficiency, reliability, and serviceability. The constant innovation in technologies and designs to produce some of the most energy-efficient products has not only earned Scotsman numerous industry awards and recognitions but also upheld their steadfast commitment to quality and innovation.
Kold-Draft

Year of Foundation: 1920
Location: Erie, USA
Best Known Products: Industrial Ice Cube Machines
Established in 1920 in the historic city of Erie, USA, Kold-Draft stands as a beacon of innovation in industrial ice machine manufacturing. Renowned for creating the GB Series Ice Machines and the exclusive GT Series Ice Machines, Kold-Draft cherishes a rich heritage of crafting machines with unassailable quality and unequaled craftsmanship. These high-quality, commercial-grade ice machines and ice bins are widely used in restaurants, hotels, hospitals, and other institutions.
Noted for their innovative, advanced technology that produces pure, solid, sparkling ice cubes that last longer, Kold-Draft machines have become an indispensible feature of bars and restaurants around the globe. This quintessential player in the industry has, over the years, crafted an impressive reputation for producing long-lasting, pure, and solid ice cubes that enhance their customers' experience.
How to Choose Suitable Industrial Ice Machine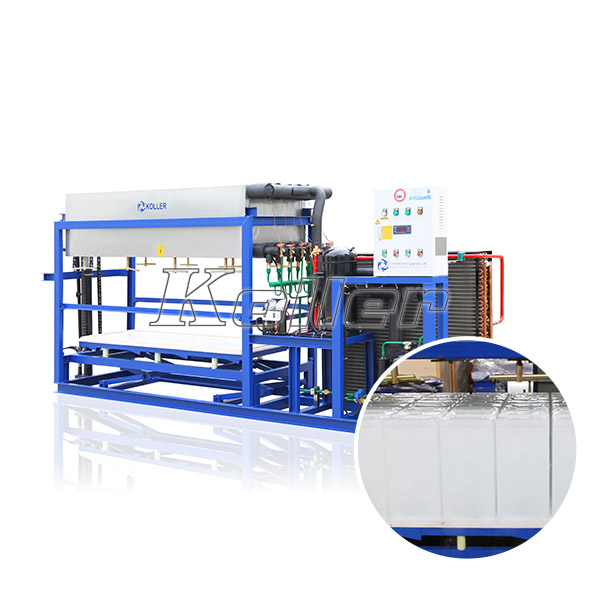 Type of Ice
There are different types of ice like cubed, flaked, nugget, and gourmet, each one suited better for different uses. Decide what type you need based on your industry.
Ice Capacity
You should estimate how much ice your business needs daily. An average restaurant, for example, needs 1.5 lbs of ice per meal served. Make sure your machine can produce enough ice to meet high demands.
Size of Machine
Ensure that you have enough space in your commercial kitchen or facility to accommodate an ice machine. Some machines are meant to fit on countertops, while others are freestanding.
Cooling Method
Industrial ice machines use either air or water-cooling systems. Air-cooled machines are generally more energy-efficient, but they work best in cool, air-conditioned spaces. Water-cooled models may suit hotter environments better.
Energy Efficiency
Look for energy-efficient models to save money on your utility bills. An ENERGY STAR-certified machine will use less power and water than an uncertified model.
Maintenance and Cleaning
These machines require regular cleaning to prevent the buildup of mineral deposits or harmful bacteria. Look for machines with features that make this process easier, like removable parts or automatic cleaning cycles.
Cost
Like any other industrial equipment, the ice machine will vary in price depending on the brand, model, and capacity. It's crucial to find the balance between quality, performance, and cost.
Conclusion
From pioneering beginnings to the modern-day symphony of technology, the industry's international lexicon of manufacturing finesse continues to be written by these 5 vanguards. Koller, Manitowoc, Ice-O-Matic, Scotsman, and Kold-Draft, each having their idiosyncratic features and competencies, reflect an astounding canvas of innovation, durability, and design. This fraternity's aim is clear – enhancing life and business with superior ice machine technology that amalgamates quality and consistency with environmental sustainability. Thus, these manufacturers – these game-changers – continue to create an impact, transforming businesses and lives across the globe.